This year's team presentations take place Saturday 10 & 17 July. We'll have an outdoor covered stage area and unlimited space, this means we do not have to limit the number of people who can attend. If the weather isn't the best bring your brolly!
Every player will receive a trophy for the 2020/21 season, and special team and club award winners will be announced.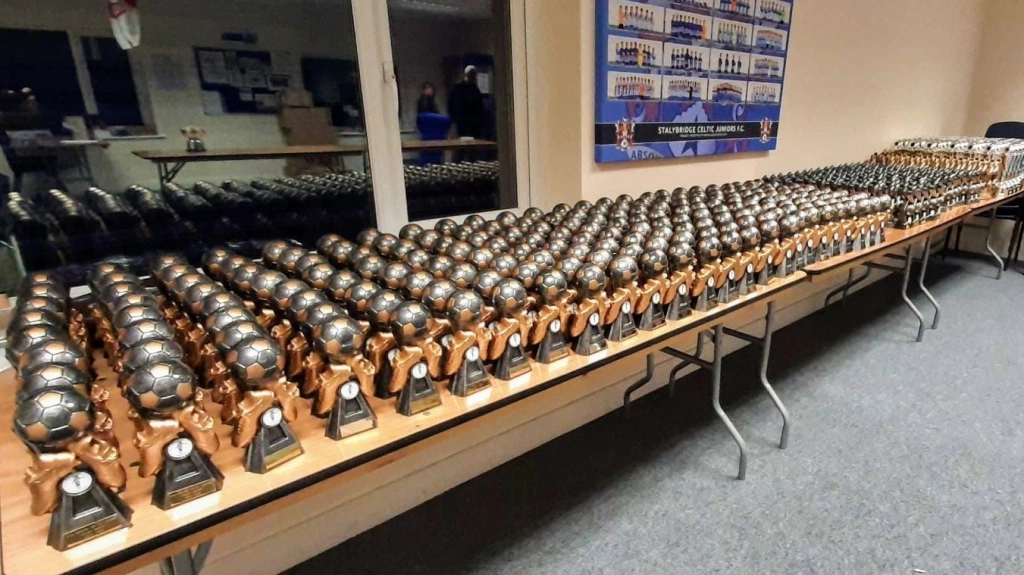 Celtic Juniors Defib Fund
All proceeds from this year's presentation will go to the Celtic Juniors Defib Fund. It is the club's goal that every one of its teams has access to a defibrillator on matchdays and at training. Once teams move to from mini-soccer at centred venues to youth football they play home and away games on grass pitches. Most of these council owned grass pitches have no onsite defibrillator.
The club want to raise enough money so that they can buy defibrillators for every one of its teams playing at these venues. The defibs will stay with each team's coach and so will be available at pitch side home and away, and at training.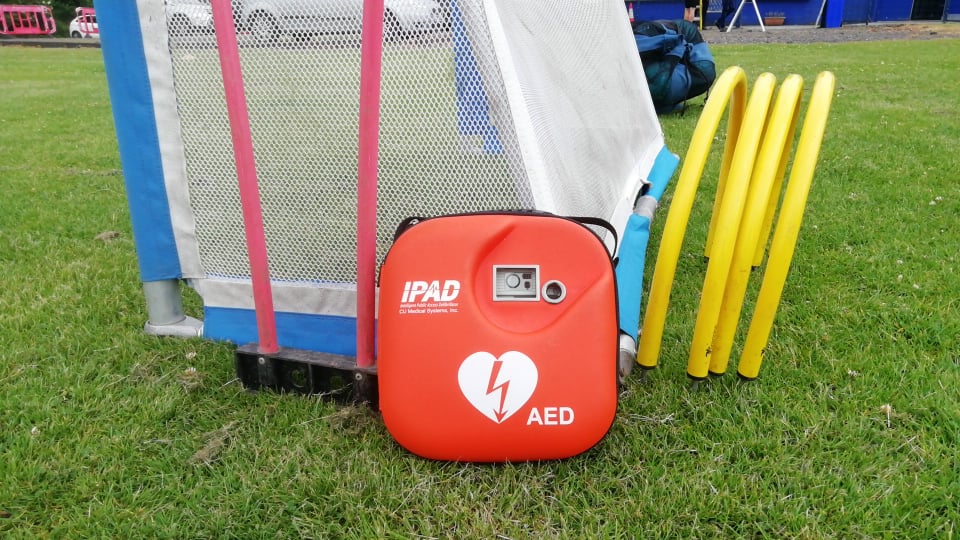 How can you help?
On the day you can buy:
Presentation book £2
8×6 team photo £3
Car stickers £3
Buy all three for £6 (minimum donation)
JustGiving Page
Stalybridge Celtic Juniors coach Liam Whitehead is set to run a 56 mile ultra marathon to raise funds for the defib fund. You can find out more and donate on the JustGiving page.

Football Card Prizes – £5 per Team
Player issue Manchester United 2020/21 Third Shirt
'Manchester United's relationship with all-over stripes goes back to the team's first year at its home in Old Trafford, when the team wore a classic blue and white striped shirt as the alternative kit. The collar on this new jersey features a '110 years of stripes' sign off, signifying the history of the club's jerseys.'
Active Tameside Premier Membership
Active Premier package gives you access to Active Tameside's 7 fitness suites, General Swim and Lane Swim sessions at their 5 swimming pools, over 200 weekly group exercise classes, 4 thermal spas* (*once able to reopen), Wally Walrus & Ducklings sessions and exclusive virtual Les Mills classes via the app!
Timetable
Saturday 10th July
*14:00* Pan D
*14:30* Under 7 Blues – Matt Sewell
*15:00* Under 9 Blues and Whites – Chris Frankish
*15:30* Under 9 Colts Blues – Amy Atthey
*16:00* Under 10 Blues – Paul Thomond
*16:30* Under 10 Blues Girls – Jeanette Dixon
*17:00* Under 10 Whites Girls – Andy Bowler
*18:00* Under 10 Blues Colts – Vicky Haynes
*18:30* Under 15 Colts – Simon Ashton
*19:00* Under 11 Colts – Steve Burnes

Saturday 17th July
*14:00* Under 10 Whites – Leighton Atwal
*14:30* Under 11 Blues – Dave Lees
*15:00* Under 11 Whites – Dave Shoesmith
*15:30* Under 12 Blues Girls – Jordan Holt
*16:00* Under 12 – Ali Rehman
*16:30* Under 12 Blues Stripes – Mark Russell
*17:00* Under 13 Blues Colts – Dave Jackson
*17:30* Under 15 Blues – Simon Tomkow
*18:30* Under 16 Blues – Mike Taylor
Location
Stalybridge Celtic Juniors
Mossley Road
Ashton-Under-Lyne
OL6 9DQ