Stalybridge Celtic Juniors coach Liam Whitehead is set to run a 56 mile ultra marathon to raise funds for the junior club's defibrillator fund. Each defib cost £1,200.
Liam is one of the most well-known faces at Celtic Juniors, he has coached at the Soccer School on a Saturday morning for over ten years, he coaches the pan-disability team, and has worked with hundreds of players during his time at the club. When he isn't at football training he is most likely running up and down the hills around Tameside in what little free time he has!
He will be running the Bullock Smithy race, a 56 mile ultra marathon starting at midday on Saturday 4 September. The race is a circular route starting and finishing in Hazel Grove which takes in some of the Peak District's most stunning landscapes including Edale, Castleton, Milller's Dale and Macclesfield Forrest.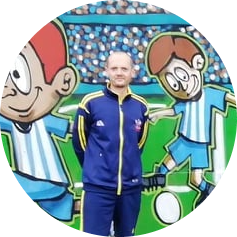 Liam has been a keen runner for several years but has never taken on a challenge this big. He said;
'I started running the Stamford Park ParkRun on a Saturday morning before Soccer School in 2015 to get fitter and lose some weight. Since then I've done more and more running over longer distances and harder terrain. I love getting out onto the moors around Stalybridge and Saddleworth, seeing and hearing the changing wildlife and surroundings in all four seasons. I've never raced more than a marathon distance so the 56 miles will be a real challenge, the Bullock Smithy route is a real mix of rough ground, trails and farm tracks with plenty of hill climbing as well.
Celtic Juniors is a club I've been a part of for a long time and the friends I've met there have helped me through some tough times. The defib fund is a really important cause, brought to a head after what happened to Christian Eriksen at the Euros.'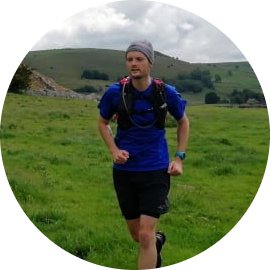 It is the club's goal that every one of its teams has access to a defibrillator on matchdays and at training. Once teams move to from mini-soccer at centred venues to youth football they play home and away games on grass pitches. Most of these council owned grass pitches have no onsite defibrillator.
The club want to raise enough money so that they can buy defibrillators for every one of its teams playing at these venues. The defibs will stay with each team's coach and so will be available at pitch side home and away, and at training.
Each defibrillator costs £1200 so it will be a huge challenge to raise enough to buy devices for all the club's youth teams. If you would like to donate please visit the JustGiving page.